Resonate: Present Visual Stories That Transform Audiences
By leveraging techniques normally reserved for cinema and literature, Resonate reveals how to transform any presentation into an engaging journey. You will discover how to understand your audience, create persuasive content, and elicit a groundswell response.
Create your content in a story form
Understand the business case for story
Understand the Hero's Journey —
and apply it to your audience's journey
Resonate
The best-selling original edition.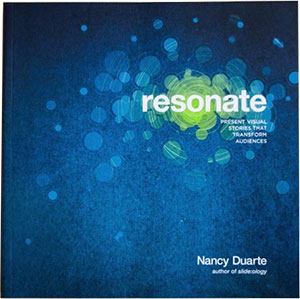 Address an audience's risk, resistance, and reward
Understand your audience and build common ground
Embed contrast to create interest through
tension and release
Resonate Multimedia
Like having a portable story writing workshop in your hands